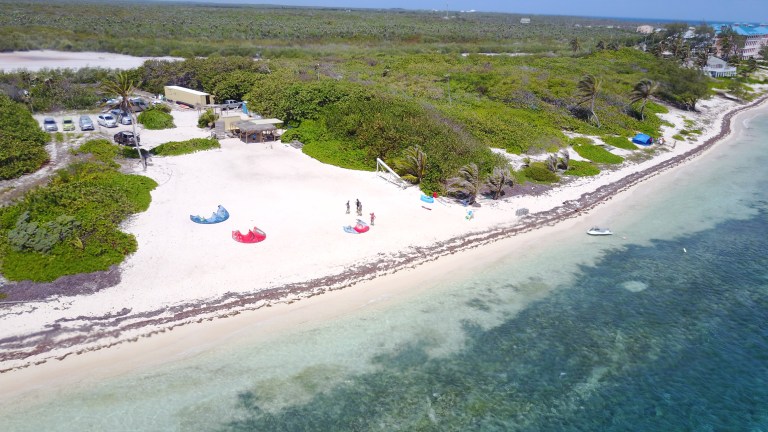 Tourist and Local riders are welcome to ride at the beach free of charge, however as distracting the beautiful warm blue waters and stunning scenery can be, riders must enjoy the sport in a safe responsible manner.
The following apply to riders wishing to use our facilities
Riders launching kites always have priority
The wind is often gustier on land and more prone to pockets of warm air also know as a thermal pocket these could lead to an uncontrolled downwind decent, to ensure maximum safety land based kiters should spend the smallest amount of time kiting on land as possible.
Stay clear of the shoreline and resorts
Snorkling, Kayaking and Paddle boarding are examples of many activities enjoyed outside the resorts to the north of kite beach, there is a clear line of buoys marking a boundary that riders should stay clear of.
Give way to other water users
Located on the east side of the island surrounded by multiple dive companies with large boats as the most nimble water craft riders should always give way to boats and stay well clear, This applies to all motorised craft.
On the water
A kiter on a starboard tack (right hand and shoulder forwards) has right of way.
A kiter on a port tack (left hand and shoulder forwards) must yield right of way (get out the way, pass downwind).
For two kiters on the same tack, the kiteboarder upwind must give way to the kitesurfer downwind.
Tips
Don't ever assume you have right of way or insist on taking it – the other kitesurfer or vessel may not know the right of way rule, or they may not be looking.
If two kites collide and the lines get tangled, throw your bar and release your safety immediately. Two tangled kites have twice the power and no control. Under power, kite lines will abrade and cut each other. If both kiters release their kites they are likely to separate themselves with little or no resulting damage.
Practice and familiarise yourself with variations of the self pack down ( emergency pack down ) – plan for the worst hope for the best.
If in doubt ask a local or instructor
Most importantly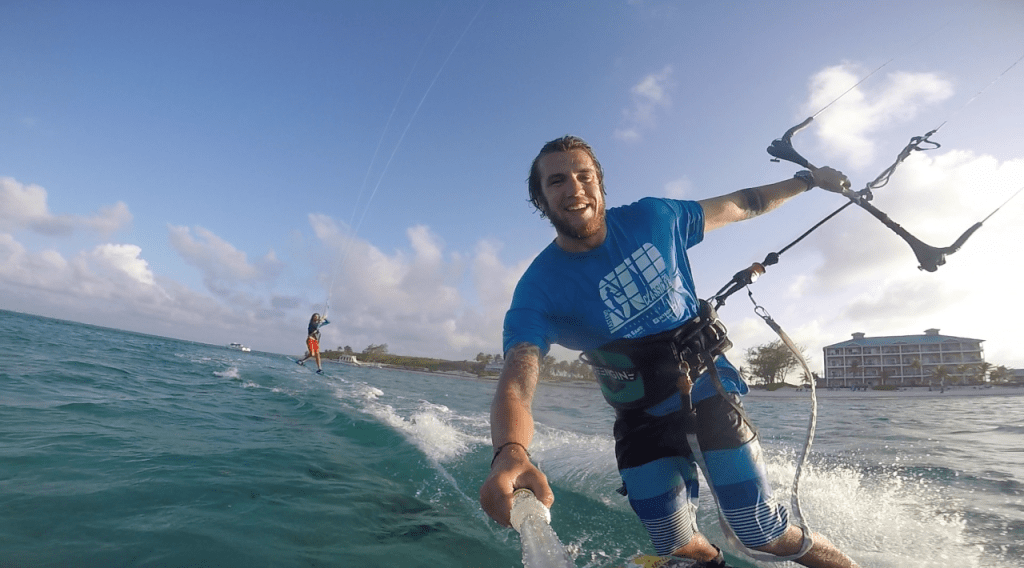 Stay safe, ride respectively, responsibly and have fun !