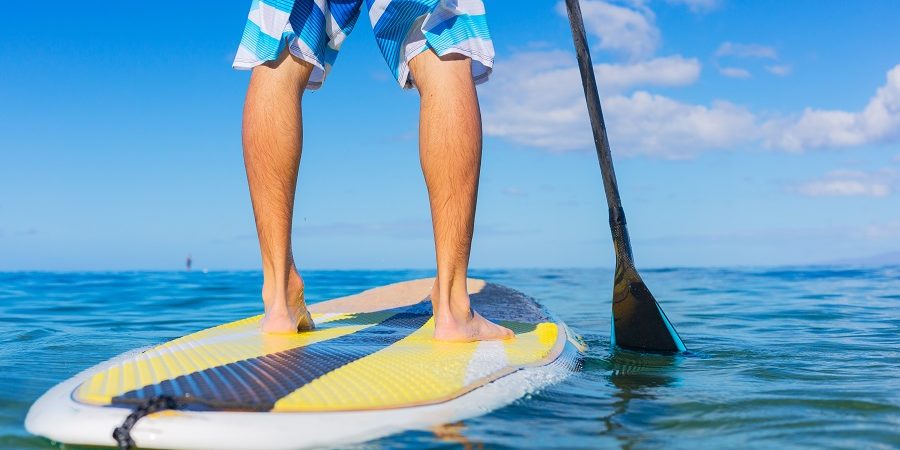 Learning To Stand Up Paddleboard In Grand Cayman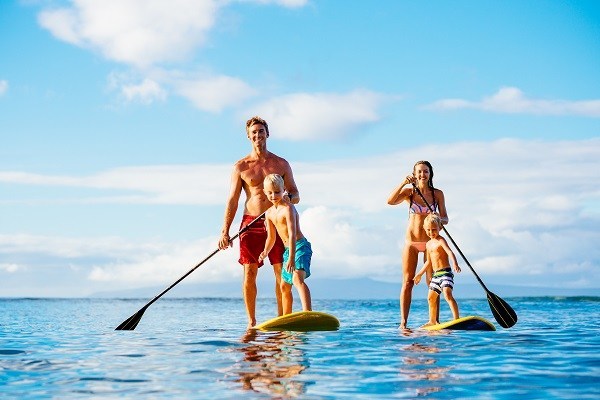 Stand up paddleboarding is becoming an increasingly popular sport because it offers so many health benefits. It offers an incredible full body work out, works your core muscles, works on your cardio fitness, and helps improve your balance and flexibility. All the while, having none of the impacts that occur when doing exercising such as jogging.
Grand Cayman offers an incredible location to learn and experience stand up paddleboarding. It has several calm and protected bays which offer flat ocean water to master your technique and find your balance. Here are some tips for beginners who are looking to do some paddleboarding in Grand Cayman.
Choose The Right Size Equipment
There is nothing that will stop a first timer quicker than trying to learn on a board that is too small for them. A board that is too small will be very unstable and will lead you to believe that stand up paddleboarding is too hard. You should also choose an appropriate size paddle. A general rule of thumb is that the paddle should be about 8-12 inches taller than you. Another thing to consider is a PFD or life jacket and or a leash. You want to be as comfortable as possible when you choose a PFD. Make sure you have one that allows for plenty of movement without chaffing. A leash is great if you fall off your board so it doesn't float away. As you gain confidence you may find less of a need for the leash. Let one of White Sand Water Sports experienced staff help you choose the right equipment and you will be off to a great start!
Focus On Your Bigger Muscle Groups
There is nothing more tiring than trying to propel the entire weight of your body on a big surfboard using only your arms. You will find yourself having much better endurance and having much better balance if you can keep your core muscles engaged during paddleboarding.
Take A Lesson
If you aren't confident in your ability to self teach yourself how to stand up paddleboard, there is absolutely no shame in asking for help. Booking a lesson from an experienced SUP rider can go a long way in ensuring you have the best possible experience on your stand up paddle board.
Look Cool And Have Fun
If you forget all of the above you can still be successful so long as you have fun doing it! Hey you are in the beautiful Cayman Islands! The fact that you are out trying a new sport such as paddleboarding is awesome. If you are going to wipe out, wipe out with style and a smile on your face!
White Sand Water Sports Stand Up Paddleboard Rentals
If you have any interest in learning to paddleboard while you are in Grand Cayman let us know. We offer the best prices on Grand Cayman for SUP Rentals. We also offer delivery and pickup to all of Grand Cayman. We hope to see you soon!